CONTACT
MAMKA lives in Vienna, Austria
She has a dream to have an atelier, a store, maybe a little gallery some day, open for visitors to enjoy music, art with some good old coffee or tea, but till then she works from home, where she values her privacy. You can reach her via mail at any time. she will gladly respond.
---
NEWSLETTER
Your e-mail address will be strictly used only to inform you about my activities. I am sending, when and if, at most one newsletter per month, all together as an artist and a label owner.
---
MANIFESTO
MAMKA RECORDS is a new Viennese label, born out of the longing for a space where each and every production is seen and celebrated as a distinct artwork, and one-of-a-kind in its own right. MAMKA releases statements. Small, but mighty, the label finds its home in all kinds of formats, apart from preexisting norms and technical standards.
MAMKA serves no market. Instead, it serves artists as a platform for their experimental position. At the interface between contemporary experimental music, fine art, literature, handmade electronics and love for detail, MAMKA symbolizes risk, confrontation, benevolent radicalism and the implicitness of the unique. MAMKA is a label for those who revolt, rebel, demand and ask questions.
MAMKA seeks to connect artists and foster work collectives. Here, editions of gems are created that, contrary to contemporary trends, are characterized by loving handcraft and dedication. MAMKA practices deceleration, while drawing attention to creative processes and the magic of absolute inimitability.
MAMKA doesn't bake cakes (or only rarely). Rather, it whips up musical pralines, by hand, and with much love.

Here a little mamka video manifesto / presentation as part of CoroNation Stream in 2020: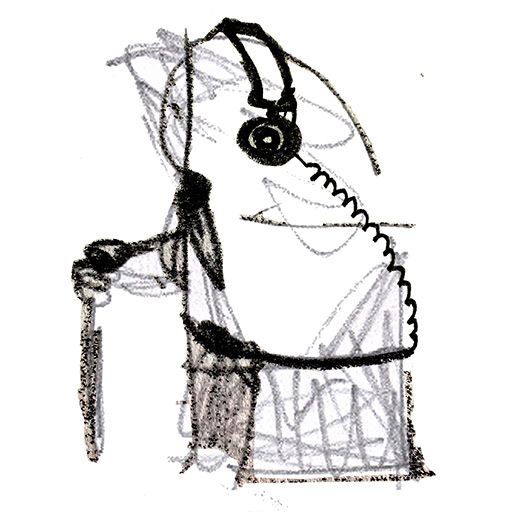 ---
Maja Osojnik
is a freelance composer, sound artist, singer, free improvising musician, producer, who, in her multifaceted work, uses a wide variety of tonal media such as voice, Paetzold bass, field recordings, CD players, radios, effect pedals, cassette players and other electronic lo-fi musical instruments of any kind Origin. Moving in the limbo between analogue and digital art, virtual and real spaces, she attempts to expand, deconstruct and re-connote the tonal spectra of said instruments or to assign them other, new roles – a process reminiscent of anagramming. In her compositions Maja Osojnik combines her love for simple songs, experimental, electro-acoustic, abstract music, old and new music as well as elements and forms of noise and rock. The real, the surreal, the fragility, in which both the destructive, abysmal, dark phantasm, but also the beauty, the elegance, the strength and determination are depicted, manifest another motor that defines Maja's musical work. She composes music for dance, theatre, film and various ensembles and orchestras and writes poems that she sets to music with her bands. In 2018 Maja started a new label MAMKA RECORDS, which is dedicated to the release of high-quality and self-produced sound carriers in small series. Since then, Maja has also focused more on two of her long and great passions, printing and producing graphic sound scores, also for Art Exhibitions.
Her solo performances, works and formations, including Rdeča Raketa, Sound.Comic.Gang, ZSAMM, Broken.Heart.Collector, Maja Osojnik Band, Subshrubs, Low Frequency Orchestra etc. have been presented at various international festivals.
Read more about Maja Osojnik …
---
SHOP / ORDER, PREORDER & SHIPPING
SHIPPING
Shipping is not included in product prices unless otherwise clearly stated. when you order items, please let me know your location by filling in the order form and i will get back to you with a shipping quote and transaction information. Items will be sent only after receiving the money on my bank account.
ORDERS & PREORDERS
Unless otherwise noted, orders that contain preorder items will be shipped in full on the date when the last preorder item is being released. If your cart includes a mix of currently available and preorder items and you want the currently available item(s) to be shipped immediately, please place separate orders for the already available items and the preorder items. you will be notified about the release of preordered item.
DATES OF PREORDERS can vary. All my covers and products are made by hand and need a lot of time to get finished. i undertake tests, tryouts before i finalise the concept how to build, make the final product. This sometimes also leads me to make changes in order to finish the ideal product i want to give away happy and proud of it. i am also dependent on different fundings in order to realise my projects. That's why it takes a bit longer sometimes for the item to be finished. Please be patient and kind. Everything planed will definitely be realised.
If you're having problems ordering, please email me at mamka@klingt.org
I do from time to time provide special offers to my customers. These offers can be pretty cool and worthwhile. If you subscribed to my newsletter, you don't need to worry about missing out. If you do miss out on a special offer, don't worry, another one will come.
Read detailed information on the Terms & Conditions page.
Thank you for shopping with me (or considering doing so).
---
DEMOS
I do accept unsolicited emails with links to your audio. Any audio files or other information you give me access to will remain strictly private and confidential. Do not send any files (audio, images or other) as email attachments – these will be trashed. If i have further interest, i will contact you. Important for you to know; my label work is for now stricktly my hobby. I am doing it in my free time, which i never have enough of. All the work is hand printed, meaning also a lot of dedication and time. With that said, i am super curious over your idea, but i am the slowest label on earth. A lack of response from me implies no judgment about your music; there are hundreds of reasons why i might fail to follow up, and it is nothing personal.